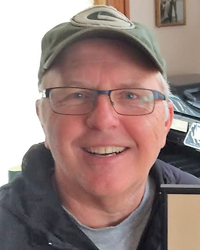 Catherine Dolan from Skottland
Yvonne – What wonderfully good news! I can't thank you enough! I knew she was out there somewhere in Sweden, and I was pretty sure that something like this is what you would find, but knowing now for certain is very rewarding.
It is a sad story for this young lady, Catherine, and her husband. But it is still her story, and I am glad I know how it ends.
I have always tried to solve my family history problems and mysteries on my own. It is fun to do that, and it can be rewarding when you find the answers. But sometimes you need to get help, and I am glad I found you.
Working with my Sweden family, struggling with the language issues, and not always knowing what records are available, or how to use them properly, I found to be difficult and discouraging, Your willing and determined help, and the expertise you have is a blessing.
I can now finish my story of Catherine. Thank you.
John Dolan, Wisconsin