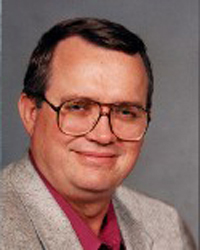 I began my genealogy investigation
into the Swedish branch of my family some 25 years ago, by correspondence. Of course, I got nowhere. With the internet, I made sporadic progress but really hit a gold vein when I contacted you.
Your courtesy and professionalism exceeds that of any genealogist with whom I have ever worked. As a third generation U.S. nee Swedish citizen, I could not make sense of what I could find. Your efficient and accurate genealogical investigation of the Lund-Erlandssson and Vik-Karlsson and related families has resolved questions I have had about my family for years.
I especially owe you many heartfelt thanks for putting me into contact with a living relative there in Sweden, with whom I have exchanged wonderful e-mails and information.
Your amazing competence and thoroughness, with your attention to detail and swift work, has helped me immensely, answered my questions and I am very grateful for your excellent and professional work on my behalf. I assure you that as I develop more insight, I will be contacting you for further assistance.
Thank you for being the wonderful person you are.
Walter Lund Dutton
Escondido, San Diego County, California, USA